Sep 30, 2020 08:07 AM Central
Sharlene Mohlman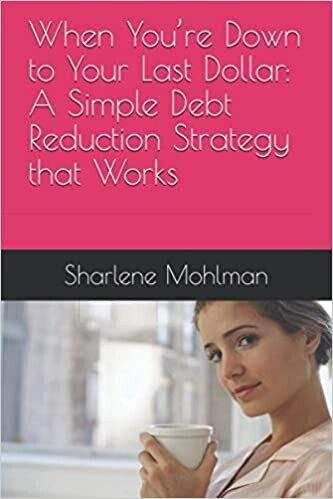 Hey Friends!

I cannot believe I am even saying this but I wrote a book!

It's called "Down to Your Last Dollar: A Simple Debt Reduction Strategy that Works!" and it is all about my post university years paying down my debt.
I explain my strategic approach to paying off $55,000 in five years without increasing my income as I was in a job where it was against the law to have a second source of income. It was my dream job, which is why I found alternate ways on cutting my budget than the typical one that is make more money.
I worked through how I cut where I could and budgetted on things that were important to me.
This isn't one of those financial stratgies that say you can never have your coffee out, rather one that confronts the thought that you need some flexibility in your budget in order to succeed.
I would be honoured for you to join me on this debt reduction journey!
You can get your copy here:
https://amzn.to/3ii8VsT
(that's my affiliate link!)
Much love to everyone,

Sharlene
PS. Interested in joining a vibrant group of women who are getting their life together? Join
here
!