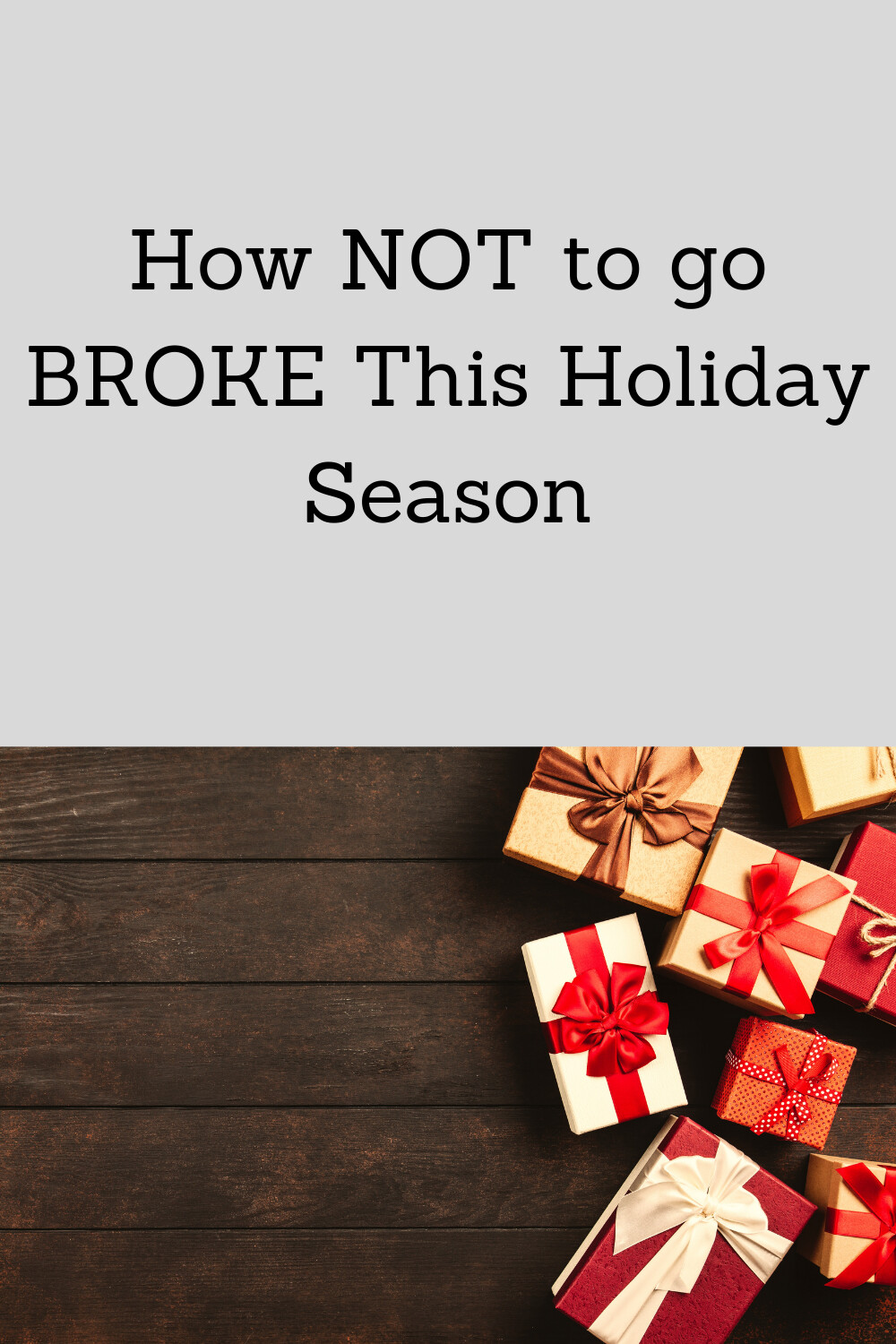 The holiday season is one of my favourite times of the year. But don't know know, all that magic means that I am prone to spending way more of my budget than I want!
These few steps will help you not go broke this holiday season!
Create a Budget

Set a spending limit on each aspect of Christmas (decorations, tree, food, gifts, etc.)
Make a List and Check it Twice for all the items you want to purchase for the Holidays
Add up what you have already spent and deduct from your budget
Track your spending
When you hit your target, you have hit your end of spending

Follow Through

This is easier said than done
Make sure you follow through on your spending limits so that January isn't so hard
Make a promise to yourself that you will stop when you reached your limit

Shop Early and Not Often

Don't go out if you don't have a plan
Without a plan you will spend more than you want
Shop around as early as you can to ensure you are not emotionally purchasing right before the Holidays
Stop shopping once you either a) got all you wanted or b) hit your limit

Shop Around for the Best Deals

Do research for the best deals before you go out to shop
The internet is our friend and will tell you where to get the best deals for the items we want
Use Honey for discounts codes to all your favourite retailers (joinhoney.com/ref/4xzu7w) *referral code!
Use Swagbucks for online shopping too ---get points to redeem for gift cards (https://www.swagbucks.com/profile/smohlman) *referral code!

Believe that this year is going to be different

Know that you are doing your best no matter what happens
If you believe that this year is going to be different, then it will!
PS Join this amazing group of women who are owning their health and wellness
here
!